Clinton Women's Healthcare serves all of Oakland and Macomb Counties.
Clinton Women's Healthcare is a top-rated obstetrics and gynecology practice serving patients in and around Oakland County and Macomb County, Michigan. The multi-physician practice features advanced care options for women at all stages of life. With Three offices, Clarkston, Utica, and Macomb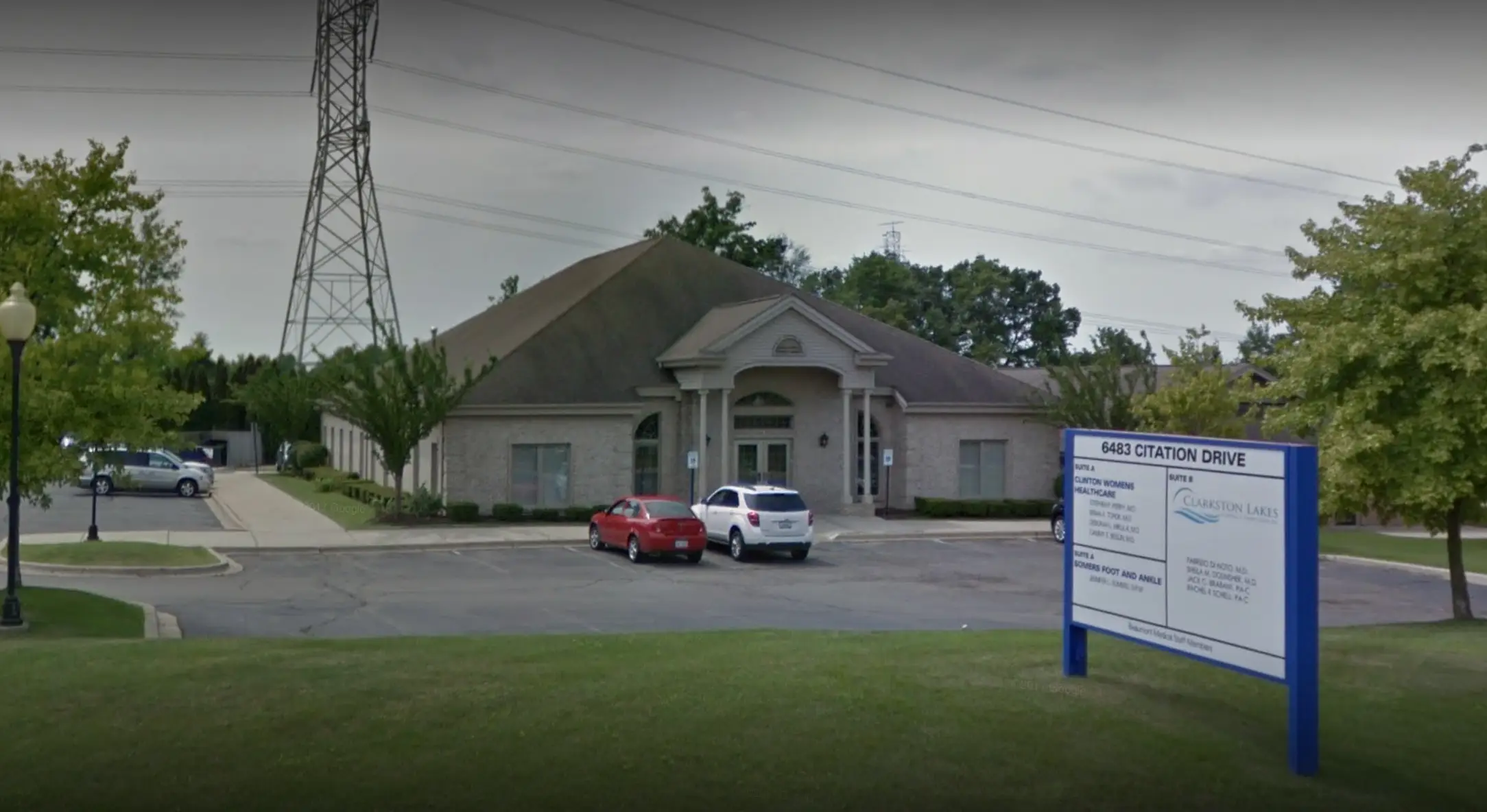 Founded in 1980, the practice has grown to become one of the leading providers of obstetrics and gynecologic care for women in and around the Oakland and Macomb County region. With three convenient locations to better serve you Clinton Women's Healthcare has free on-site parking. In addition to convenient office hours, the practice provides an after-hours emergency telephone line to ensure patients receive the care and guidance they need at any time of the day or night. Clinton Women's Healthcare welcomes new patients and accepts most major medical insurance plans.
UTICA OFFICE
11051 Hall Rd # 110

Utica, MI 48317

Phone: 248 831-1349

Fax: 586-726-4917
CLARKSTON OFFICE
6483 Citation Dr #A

Clarkston, MI 48346

Phone: 248 922-0856

Fax: 248-922-9368
MACOMB OFFICE
48801 Romeo Plank, Suite 103A

Macomb, MI 48044

Phone: 248 460-9752

Fax: 586-726-4917
The doctors at Clinton Women's Healthcare offer the following services:
Women's Medical Care
Mammograms
3D/4D Ultrasounds
da Vinci® Surgery
Adolescent Gynecology: "The First Visit"
Birth Control and Contraceptive Counseling
Breast Cancer Screening/Mammograms  – 3D Mammograms
Comprehensive Obstetric Care
Exercise and Nutrition
Genetic Screening
High-Risk Pregnancy Care
Labor and Delivery
Postpartum Care
Prenatal Medical Care
Preparing for Pregnancy
Preparing for Your Baby
Sonography
Endometrial Ablation for Menstruation with Heavy Bleeding (NovaSure®)
Fertility Care
Flu Vaccinations for Pregnant Women
Hysterectomy
Menopause Treatment
Pap Smears and Other Gynecological Screenings
STD Screening and Treatment
Pelvic Sonograms Gynecology (Gyn-only)
Financial Counseling
Conditions Treated
Abnormal Pap Smears
Cervical Cancer
Endometriosis
High Risk Pregnancy and Delivery
Infertility
Hormonal Issues
Menstrual Irregularities, Painful Periods, and Heavy Bleeding
Miscarriage
Pelvic Pain
Pre-Menopause and Menopause Symptoms
Pregnancy and Childbirth
Prolapsed Bladder
Sexually Transmitted Diseases (STDs)
Vaginal Discharge and Vaginal Dryness
Our Ob/Gyn physicians stay up-to-date with the latest technological advancements to provide you with the best gynecological surgical care, including offering the da Vinci® Surgery System, one of the most advanced and sophisticated robotic surgical systems available. With the da Vinci Surgery System, your Ob/Gyn can address your surgical needs while creating an incision area no bigger than a dime. This means you may experience less pain, minimal blood loss, a shorter hospital stay, and a faster return to your daily activities.
If you are looking for expert women's health care in Oakland or Macomb, Michigan, you have found the best with Clinton Women's Healthcare. Our doctors see women of all ages for evaluation and treatment of a wide variety of women's health issues.
Please contact us for an appointment.
Please do not include any medical information in this form.